Salad Bar & Side Dishes
Brazeiros' dining experience begins at our gourmet salad bar. Enjoy one of your favorites or sample something new. With a variety of 30+ items it is sure to be a fresh complement to your meal or the perfect meal to the salad lover or vegetarian in your party.
Brazeiros' side dishes are presented as soon as guests are ready for the second part of this concept. The side dishes are served as family style and replenished throughout the meal. Side dishes include caramelized banana, garlic seasoned mashed potatoes, crispy polenta and warm cheese bread.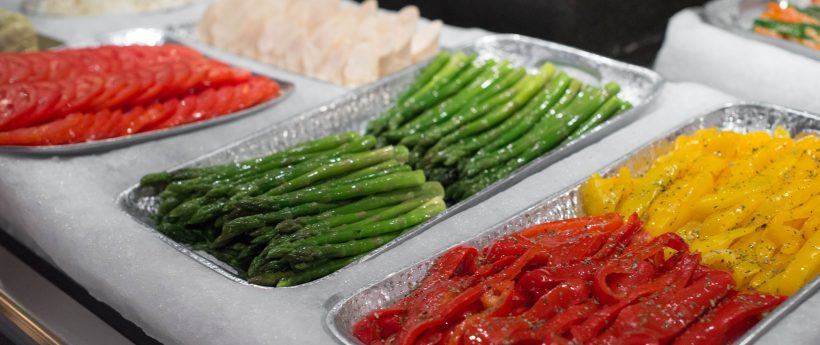 Fresh Steamed Cut Vegetables
An array of crispy and fresh steamed vegetables, asparagus, yellow and red pepper, broccolis, to name a few.
Gourmet Salads
Daily prepared gourmet salad from around the world. Tabbouleh, a Mediterranean favorite, Gaucho potato salad, Italian Tricolored pasta salad and Crispy and creamy apple salad and Italian Tricolored pasta salad.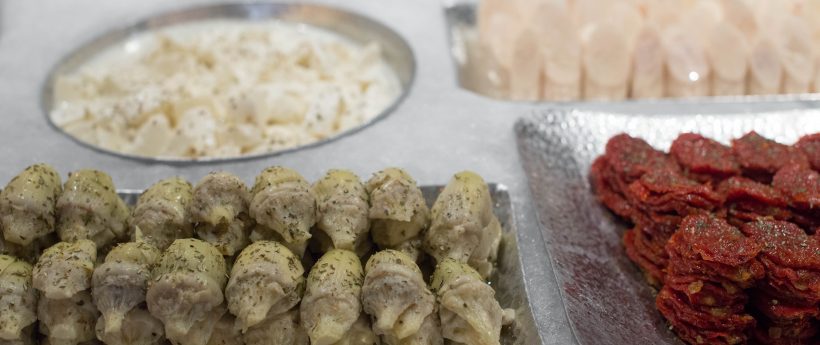 Marinated Vegetables
Sun dries tomatoes, artichokes, hearts of palm (palmito)
Palmito
Considered as a Brazilian delicacy. It is the core of the stem of the palm tree.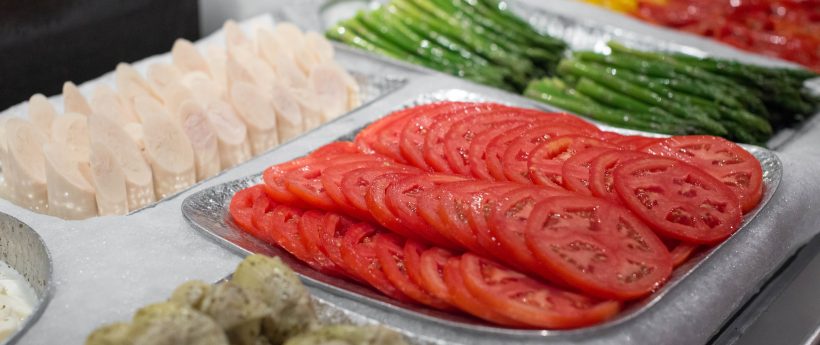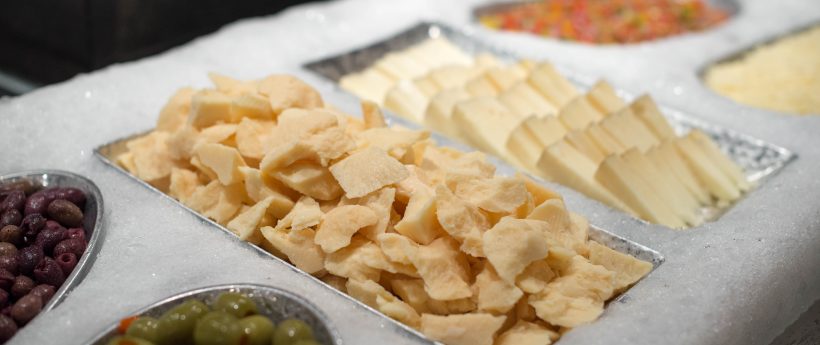 Exotic Cheeses
Imported & Domestic Cheeses Selection
Cold meats
Smoked Salmon & Salami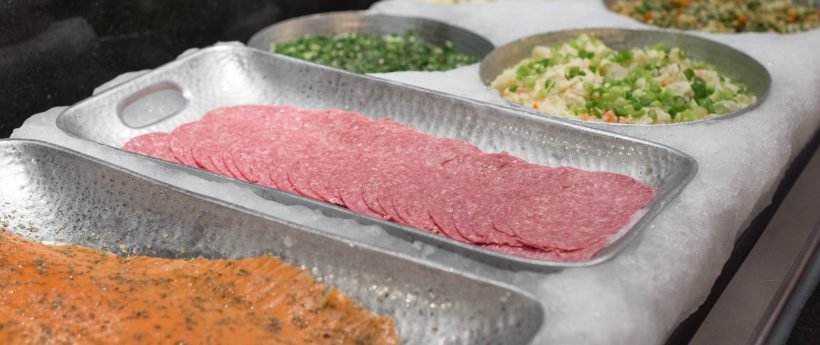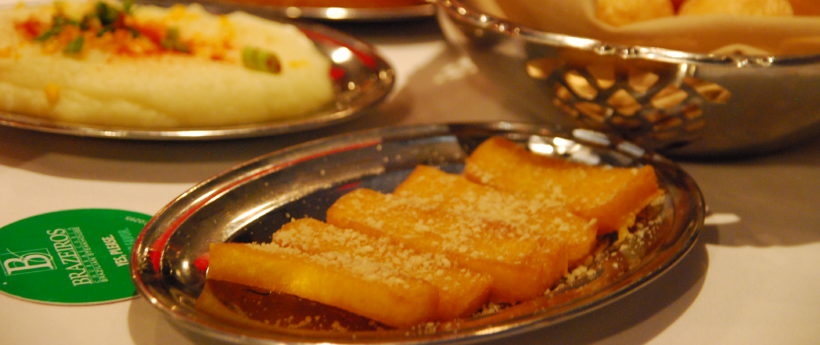 Traditional Side Dishes
Garlic mashed potatoes, caramelized bananas, crispy polenta.
Cheese Bread
It's a light cheese bit prepared with yuca flour making it a gluten-free delight.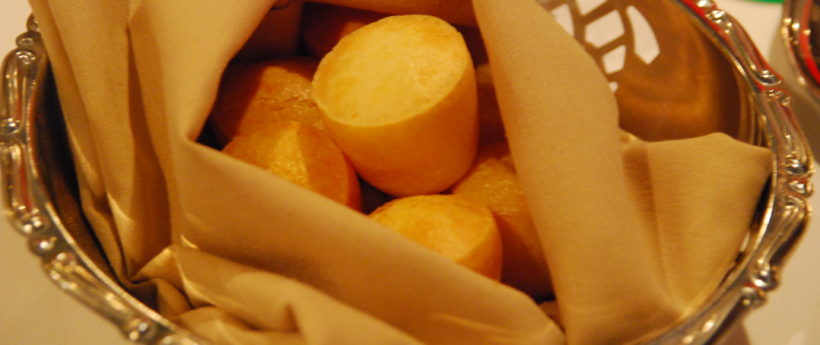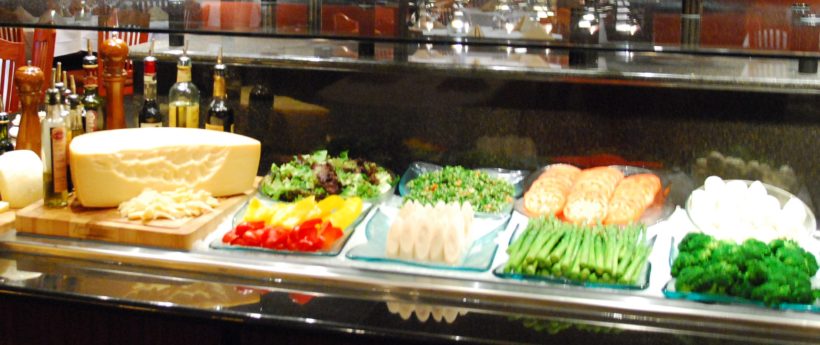 Staple Brazilian Side Dishes
Black beans, white rice and farofa – brought upon request.
The temperature of the food items can be served to order, so they may contain raw or uncooked ingredients. Consuming raw or undercooked meats, poultry, seafood, shellfish or eggs may increase your risk of foodborne illness, especially if you have certain medical conditions. Before placing your order, please inform your server if a person in your party has a food allergy.